We regret that we have had to postpone the Learning Technologies Awards Showcase scheduled for 27th March at the Aviva Digital Garage in Hoxton, London. This is due to the venue no longer being available for events while public health efforts are focused on preventing the spread of Coronavirus, Covid-19. We hope you understand the situation and hope you can attend the rescheduled event.
What does e-learning excellence look like? What does it take to win gold?
The eLN is delighted to present to its members this fantastic opportunity to meet with gold award-winning e-learning producers.
The Learning Technologies Awards 2019, which are judged by the eLN, represent the best the industry has to offer. At this event, you can see for yourself what it takes to be best in class. The people behind the prizes will be there to showcase their work and share their own backstories – our winning speakers to be announced in the new year!
What challenges did they face? How did they overcome them? And of course, what can you learn to apply to your own eLearning projects?
Six gold medal award winners
Best use of blended learning – Public & non-profit sector: MyKnowledgeMap and Anglia Ruskin University
Best online distance learning programme: Kaplan
Best use of simulations or virtual environments of learning: Grimsby Institute of Further and Higher Education
Excellence in the design of learning content – Public & non-profit sector: NATS and SiyonaTech
Excellence in the design of learning content – UK commercial sector: KPMG
Most innovative new learning technologies product – UK: Learning Pool and TUI
This event is free to all full members of the eLN
(Please note: Your membership must be valid on the 27 March 2020.)
Registration will start at 9.30, with the first speaker beginning at 10.00. The day will finish at 16.30. There will be several networking opportunities throughout the day. Catering will be provided throughout the day.
Event space kindly provided by Aviva at the Digital Garage, Hoxton.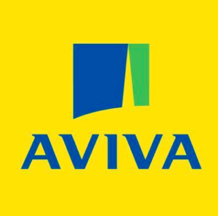 About the Learning Technologies Awards

Learning Technologies are the proud hosts of the annual Learning Technology Awards, which showcase some of the most recognisable, memorable, and life-changing e-learning worldwide. The awards are internationally recognised and open to organisations of all sizes – if you offer outstanding e-learning, then you should be entering the Learning Technology Awards! Independently judged to the highest and most rigorous of standards, there is no greater recognition of hard work and commitment to e-learning than winning a Learning Technology Award.
Log is as a member to book. Become a member here. Email members@elearningnetwork.org if you're having problems booking tickets.
You can attend this workshop free if you are a full eLN member.
It's only £29 to join and as well as attending our workshops for free you will receive a range of other great benefits. Click the link below to learn more!
Or, if you are already an eLN member please log-in to register for this event.
Join the eLN
Login